THE GAME
SCHACHT IS NOW ON PLAYSTATION
Schacht is a fast-paced third person 3D platformer set in a science fiction interstellar battle zone. In the highly competitive gameplay you have to run against yourself, your friends and against strangers from all over the world. Players have to complete very challenging tracks as fast as possible, therefore the character has special abilities to overcome different types of obstacles like force fields, deadly platforms, slides or enormous gaps in outer space. Players can choose from over 4 billion different tracks, based on more than 150 different parcour elements, to master.
Let your friends grow desperate while they try to follow your ghost in the asynchronous multiplayer! The best run of each player is captured and saved as a so called ghosts which can then be activated by others to compare themselves with. The PlayStation version of Schacht will also feature a local Split Screen multiplayer. Find out who is the fastest, set new highscores, and become number one!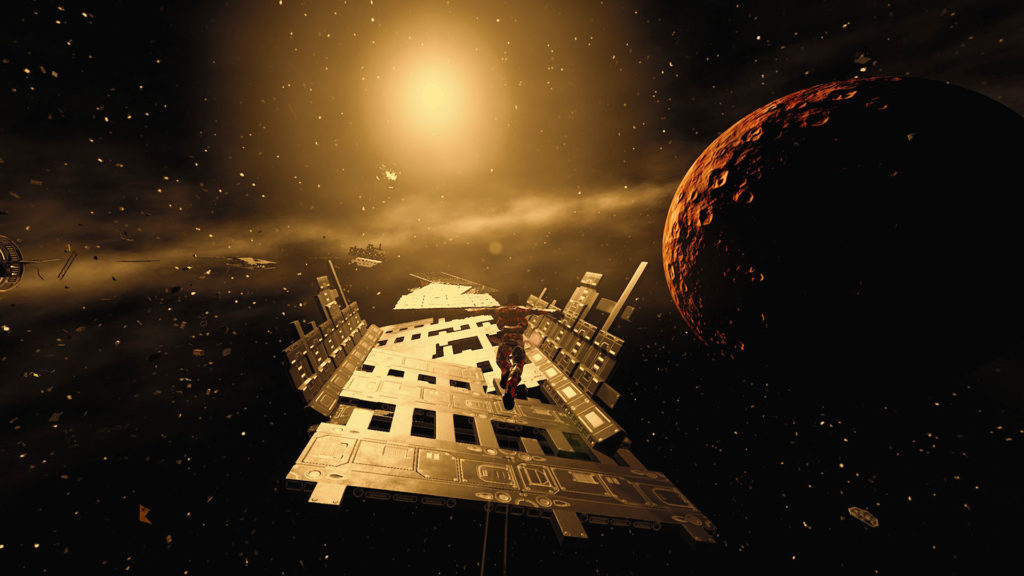 To compete against others and to maximize the fun, Schacht comes with a league system and highscores for daily, weekly and other challenges. Personalize your experience with the character customization system – it is somewhat silly but definitely worth a try. And if this wasn't enough, there is even a level editor to build your own levels and share them with the community.
Schacht – Try it once. Then try it over and over again.
Features
Split-Screen local multiplayer
Daily, Weekly and Monthly Challenges
Asynchronous multiplayer / Ghost System
Highscores
Character Accessory System
Native 4k & HDR
Achievements
More than 4 billion procedurally generated levels based on over 150 handcrafted level elements
Hidden ducks / Easter eggs
Get Schacht
Cooperation
Schacht is developed and published in cooperation with the following organisations.
"LabOne48" is the publishing label which brought Schacht to Steam, founded by the "Institut fuer Games", a collaboration between different courses to focus game education topics at the "Hochschule der Medien".
Since Schacht started as a student project, GuriGroup was and is the self given name of the development team the students formed.
Read the whole story on how SCHACHT came into existence here.